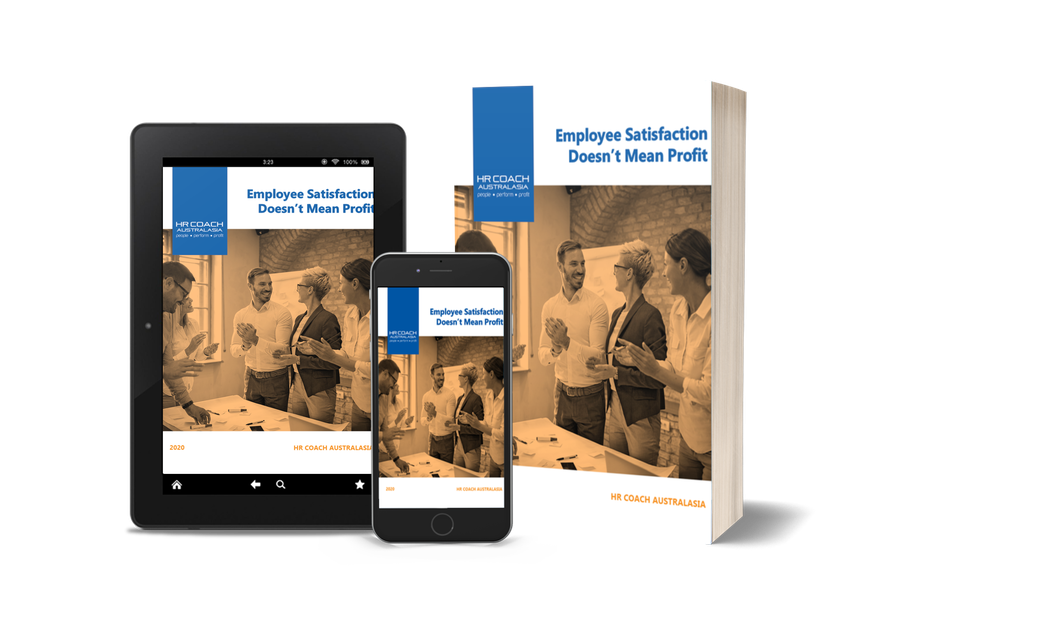 Many HR professionals and business advisors maintain that high levels of employee satisfaction are core to business success and performance.  They live and breathe the mantra "happy employees drive business success" and encourage and direct managers and owners to "to make employees happier... and your business will succeed".
The white paper around employee satisfaction is ideal if
You are a business owner keen to maximise you business performance and profitability
You are responsible for the people aspects in your business and you want to improve the business outcomes
You have invested heavily in employee satisfaction initiatives and now want to generate a greater return for the business
Download the whitepaper now and contact us on 0421 404 365.